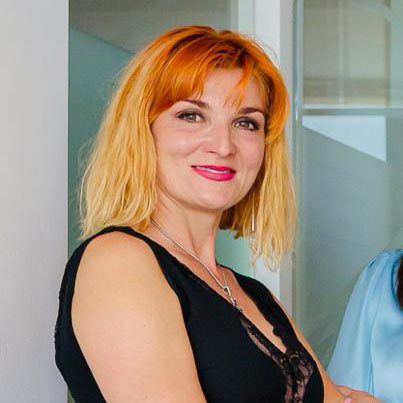 Miron Patricia Lavinia
Lawyer
---
Graduate of the Faculty of Law, "Dimitrie Cantemir "Promotion 1999.
Lawyer at the Cluj Bar since 1999.
Phone

Email

Website

Address

Cluj City Center building, Calea Dorobantilor No. 14 - 16, Sc. A, Et. 4, Ap. 7, Cluj Napoca county
Biography
I did my internship and my first years in law with my mother, lawyer Dora Metes, who taught me the professionalism and dedication that a lawyer needs to have in this profession.
Later on, I joined my husband, lawyer Marius Miron, with whom I was currently forming "MIRON SCPA"
My philosophy regarding law is "listen, understand, get involved, help, identify and apply the specific legal solution to each case, treat each client with importance."
Law is a profession that challenges you professionally all the time, it is a profession about people and for people.
I believe that lawyers are indispensable partners of justice, so I, along with my colleagues, ensure our clients confidentiality, availability and professionalism in solving their legal problems.
Fields of activity: dr. Civil, dr. Family, dr. Criminally.
"Knowing others is intelligence, Knowing yourself is wisdom, To control others is strength, To control yourself is the true power."
-Lao Tse-